Extending the body was presented at the 2022 International Conference of Movement and Computing as an embodied practice in Virtual Reality (VR) using real-time movement improvisation as the creation of visual movement traces in the VR painting program Open Brush (an off-shoot of Google's Tilt Brush) in Oculus Quest.
The accompanying paper "Extending the Body: An Embodied Practice as Choreography in Virtual Reality Performance" can be found published on the ACM digital Library at doi.acm.org?doi=3537972.3538014.

The iteration created for the International Conference of Movement and Computing/MOCO'22 was filmed in front of a green screen and transmitted from the Oculus Quest through the camera of an Ipad and composited in Reality Mixer. The composite was then tweaked in OBS and sent to stream on Twitch.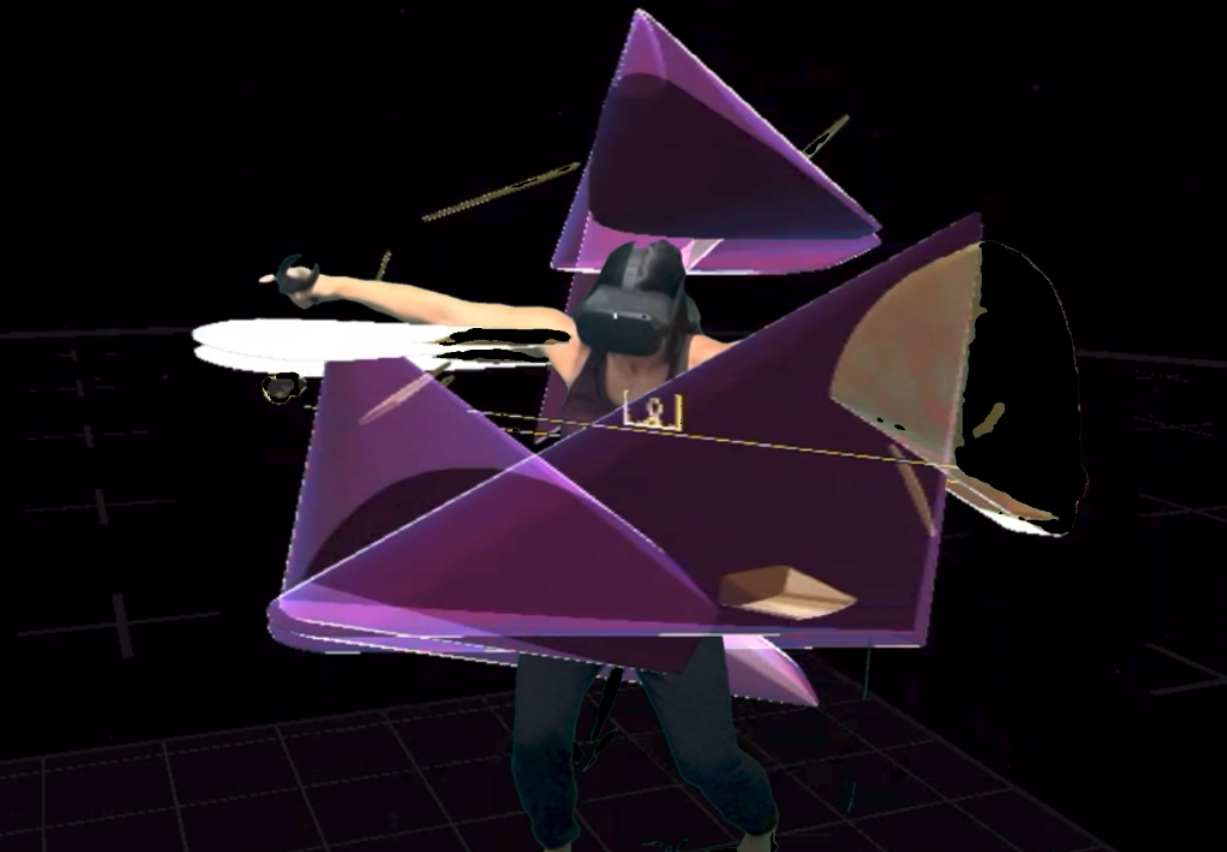 The rehearsal process was documented on Twitch in the week prior to the MOCO'22 conference to accrue a compendium of iterations on the platform while practicing the set up and improvisational process.
Videos of the Twitch compendium coming soon.

Behind the Scenes (below)