All photos were taken by Nikki Lee in Dec 2022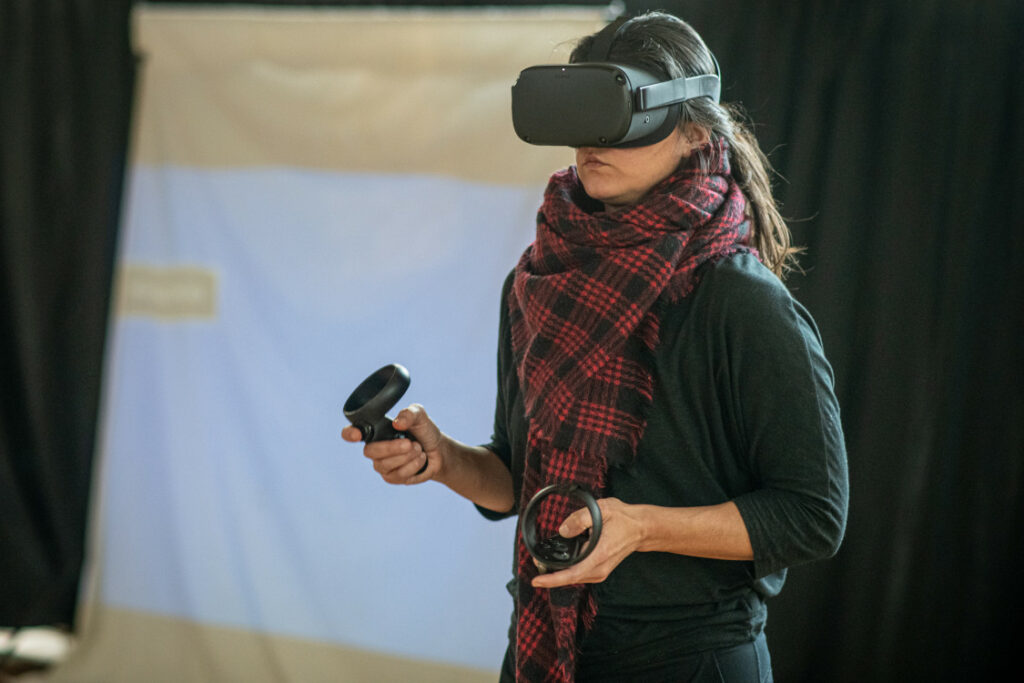 This weekend I had the opportunity to dig deeper into the pedagogy of movement in Virtual Reality with Elm City Dance Collective at the Dragon's Egg in upstate CT. The warm brave space was cultivated by all the participants and I loved workshopping movement in Virtual Reality and a relationship with projection.

The workshop began with a brief discussion about the process and then we jumped into a movement visualization derived from VR to prepare the participants for movement in VR. After 4 years of exploring Tilt Brush and movement, I'm still finding this program a wonderful entry point for introducing a process of movement in VR. Following a brief tutorial on the Tilt Brush controls, participants' movement exploded as their imagined environments became Virtual Reality. Movers not in VR explored the projection streamed from the VR headset with their bodies, creating further movement derivatives, questions, and connections. Further experiments included partnering in VR and a human partner. We closed with a brief discussion about the implications and applications of VR and dance.